16 November, 2021
#15 Portrait of a woman in finance: Bengi Erer
"I enjoy learning, experimenting, connecting the dots and be instrumental to support journeys from an 'as is' to 'to be' for projects and people."
When I look back at my career, I had a great chance to perform very different functions within the same organization. For the past 25 years, people have reached out to propose amazing opportunities that I embraced with a lot of enthusiasm. I really enjoy learning and experimenting and honestly what can go wrong. Mandela said " I never lose. I either win or learn". Of course it depends on what you do, most of the time it's okay to "fail" fast. The moment you fail is the moment that you learn the most. Remember that F.A.I.L. means First Attempt In Learning.
When I was a kid, my dream was to go into space. I wanted to become an astronaut. Things however did change as I grew up. Liking Mathematics, Economics and Physics, I decided to study Business Engineering at University. After my MBA, I applied with JP Morgan, given their excellent reputation. Their motto was "a first-class service in a first-class way", really inspiring isn't ? I was lucky to follow their Sales & Trading Training in NY for four months, needless to say that it was a stunning experience.
One of my highlights in Euroclear was to facilitate a market initiative to streamline the Eurobond issuances and assets servicing. We connected the various parties involved, end to end, from issuers to investors. It was a tremendous achievement to connect and make them understand each other needs. I really enjoy connecting the dots within and cross organization and people.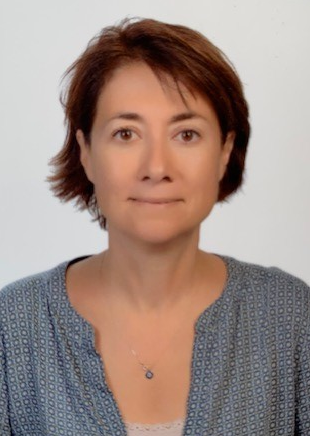 Looking back to those years, as a young woman coming into the finance industry, I would tell my younger self to apply more often the 80/20 principle and be less perfectionist. I think, as women, we have a tendency to underestimate ourselves whereas our male counterparts will have less doubts. Trust your strengths, skills and always challenge to grasp the purpose and the expected value. Questioning and understanding the "why" of your mission will help you to be engaged and in tune with what you deliver.
I would say that my career is a learning and experimenting journey. I've had a great chance to meet and work with fantastic and bright people in JP Morgan and Euroclear, doing many various jobs. To accomplish your ambition to grow and evolve, always stay your authentic self. Don't be impressed by others whatever their positions or titles. The original is always better than the copy.
Discover all the stories on the Women in Finance Instagram page.